By using the strive4growth.com, llc website (the "Site"), you agree to follow and be bound by these terms of use (the "Terms of Use") and agree to comply with all applicable laws and regulations, including United States export and re-export control laws and regulations. In these Terms of Use, the words "you" and "your" refer to each customer or Site visitor, "we", us" and "our" refer to strive4growth.com and "Services" refers to all services provided by us.
The essence of our Terms of Use are rather simple & can be summed up in one sentence you probably already know. Follow the Golden Rule – that is: treat others as you wish to be treated. Our oath elaborates on this concept.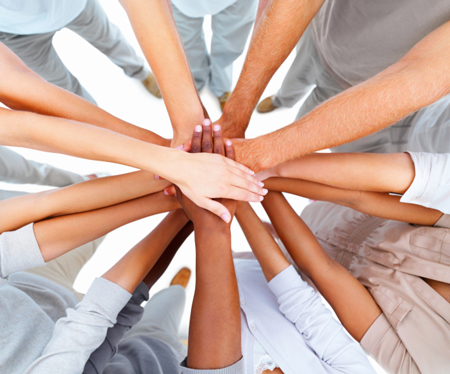 strive4growth oath
In our interactions, we agree to:
• Be Honest
• Be Tolerant
• Be Positive
• Be Growth-Oriented
• Treat others as you wish to be treated
If you need more specific examples, read on.
Honesty
This Site is data-driven and growth-based. Therefore, it is imperative that you agree to submit honest responses to survey questions. If you are unwilling to respond truthfully, you agree to simply leave any question unanswered. Only truthful responses will lead to the growth you seek. Purposefully dishonest responses will be removed from the database and you will be blocked from further use of the Site.
Civility
You agree to interact with other members, staff, and faculty of strive4growth in a tolerant fashion. Sensitive topics may be discussed and you are expected to behave in a civil manner. Comments, messages, or posts of any kind that are racist, violent, or purposefully offensive will be removed and you will be blocked from use of this Site.
Open-Minded
You agree to consume content with an open-mind. If you predetermine the content and services of this Site are of no use to you, then that will most likely be the case. True growth occurs when when you are open to trying new things. If you are not, please discontinue use of this Site.
Experimental
You agree to complete experiments to the best of your ability. Change is hard. Mistakes and slip ups are expected. The best way to grow is to try something new and see what happens. However, that does not mean doing something that may harm yourself or another. Applying the Site's content & concepts to dangerous, violent, or pornographic experiments is not allowed. Posts suggesting or referring to such experiments will be removed and you will be blocked from the use of the Site.


Responsibility
It is your responsibility to review these Terms of Use periodically. If at any time you find these Terms of Use unacceptable or if you do not agree to these Terms of Use, please do not use this Site. We may revise these Terms of Use at any time without notice to you. If you have any questions about these Terms of Use, please contact us.
Please enter your account information below. Your email will be used as your ID.