Laura M. Buchholz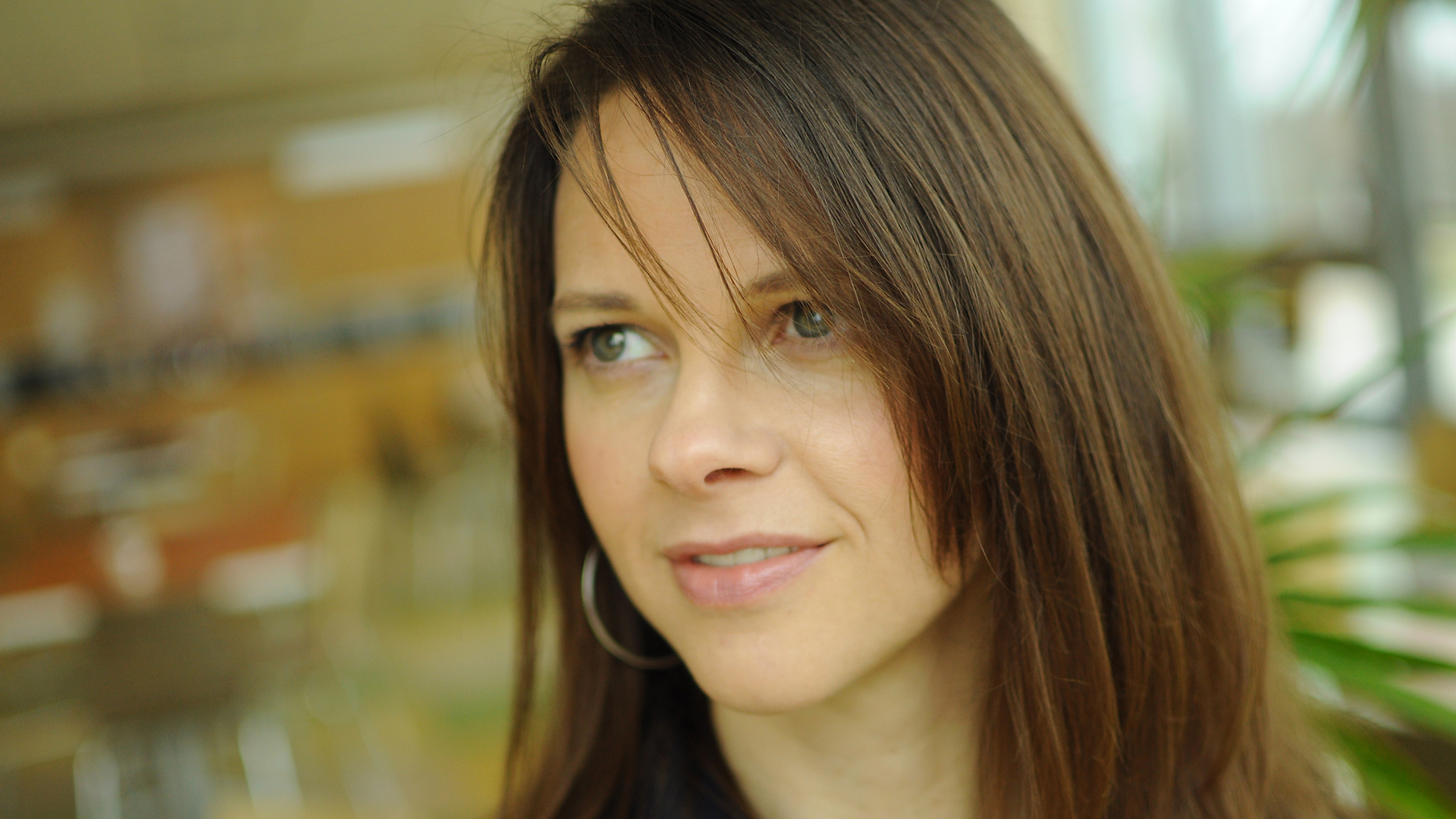 Academic Resume
Teaching Philosophy
My teaching philosophy is an extension of the two topics I taught for 20 years at Indiana Unversity in the Kelley School of Business – creativity and communication. Specifically, I believe people learn best when information is presented in an engaging and creative manner. To consistently have access to resources necessary to produce materials that garner attention, one must live a creative life. This requires being flexible, fluent, elaborative, empathetic, synthetic, and future-oriented. It requires resisting premature closure when a project is good but could be better, inviting constructive criticism and then actually listening to it, and admitting that you are not always right – even to your students. To me, a successful teaching career is one that is challenging but fun, personally rewarding, and a true reflection of one's core values.
be divergent . be relevant . be fair . be patient . be challenging . be understanding
Education
Indiana University | MBA 1992 | Major: Marketing | Unofficial Minor: Environmental Science |
Indiana University | BS 1989 | Major: Marketing/Advertising |
Academic Employment
Indiana University | 2008 – 2018 | Kelley School of Business | Senior Lecturer in Marketing |
Indiana University | 1996 – 2008 | Kelley School of Business | Lecturer in Marketing |
Instructional Development
Creativity in Marketing | 1996-2000 |
Developed introductory creativity course from scratch. Created activities, assignments, slides, exams, and assembled readings.
Effective Marketing Communications | 2000-2004 |
Redesigned course and added new technology (Adobe InDesign, Photoshop, Acrobat Pro) and design elements. Created tutorials, in-class activities, assignments, slides, and a new final capstone project.
Creativity & Communication – Text | 2004-2014 |
Developed and maintained an original text Creativity & Communication. Topics included the history of creative research, the indicators of creativity, life cycles, and barriers to creativity including creative techniques for overcoming such barriers. Produced a complimentary website with examples, questions, links, quotes, images, and online activities.
Creativity & Communication – Course | 2004-2016 |
Incorporated previous courses into a uniquely intergrated creativity and communications class. Students learned both skill sets simultaneously and then applied to real world service-learning projects culminating into a professional presentation of branded and designed digital and print marketing materials.
Research Publications
"Creativity in Advertising: Modeling Determinants and Effects," with Robert E. Smith, Scott B. MacKenzie, William K. Darley, and Xiaojing Yang, Marketing Science, 2007, 26 (6), 819-833
"The Role of Consumer Involvement in Determining Cognitive Response to Broadcast Advertising," with Robert E. Smith, Journal of Advertising, 1991, 20 (1), 4-17 (lead article)
"Multiple Resource Theory and Consumer Processing of Broadcast Advertisements: An Involvement Perspective," with Robert E. Smith, Journal of Advertising, 1991, 20 (3), 1-7 (lead article)
Service
Served as advisor to various student organizations, chaired and participated in multiple department, school, and university committees. The following is a sample of some of my favorites.
Student and Alumni Advisor (1996-2016)
Worked with current and former students on the development of creative resumes, cover letters, online portfolios, personal brands, and other career-related projects. Guided concept, design, visual appeal, and effective use of copy for various media.
Teaching Excellence Committee (2013-2016)
Reviewed candidates' submissions and maked selections for Trustee's Teaching Award.
Kelley Scholars Selection Committee (2007-2016)
Interviewed and reviewed applicants for the prestigious Kelley Scholar program. Made recommendations and participated in functions related to the selection process and award requirements. Also participated in functions related to Kelley Scholar alumni support and appreciation.
Undergraduate Assessment Committee (2013-2014)
Lead the development of the assessment to measure the Undergraduate Program Goal 10: Creativity & Innovation.
Academic Fairness Committee (2009-2013)
Heard cases related to academic fairness. Made recommendations based on evidence presented.
Environmental Policy Committee (2003-2007)
Chaired of the Environmental Policy Committee 2005 to 2006. Committee member since 2003. Performed an analysis of environmental issues related to business and the Kelley School. Developed and promoted Kelley Green Awards Ceremony and Earth Day Art Expo. Activities include brainstorming with students to develop innovative environmental ideas, organizing student promotional activities and producing Earth Day events and awards ceremony. Also worked to expand and develop faculty involvement and awards for environmental research and service.
Course Community Service (2007-2013)
Became the first Kelley course to receive the Service Learning (SL) designation for performing class activities that benefit the local community. Worked with ten to twelve local agencies each year on marketing related projects. Clients included Boys & Girls Club, Caldwell Eco-Center, Feral Cat Friends, Foster Care Select, Middleway House, and the Monroe County Public Library to name a few.
Kelley Marketing X (2007-2009)
Served as the faculty advisor to the Kelley Marketing X (KMX) student organization. Organized and advised on client acquisition, marketing activities, club projects, and event planning. Oversaw and approved club expenditures, and lead, advise, support, and attend club events and activities.
Dean's Advisory Council Booklets (Fall 2005-Spring 2006)
Worked with students to produce a 50-page booklet for the Dean's Advisory Council Members.
Undergraduate Policy Committee (2002-2006; 2009-2012)
Developed alumni surveys, brainstormed for future courses, and updated and integrated existing marketing courses.
Student-Faculty Relations Committee (2009-2010)
Co-chair of the Student-Faculty Relations Committee 2009-2010. Developed, administered, and analyzed quality control questionnaire. Worked with marketing majors and responded to their wants and needs.
Awards
Indiana University
Trustee's Teaching Award – Awardee (2015) Nominee (2009, 2013-2014)
Indiana University recognizes instructors for excellence in the classroom. Awards are based on student ratings, course load, number of students taught, course development, assignments, methods of student assessment, and grade distributions.
Student Choice Award – Nominee (2004, 2009, 2011)
The Student Alumni Association recognizes instructors university-wide that are formally nominated by students based on their experiences in the classroom.
Instructional Development Summer Fellowship (2004)
The Office of the Vice Chancellor for Academic Affairs and Dean of Faculties awards fellowships university-wide for innovative curriculum development.
Kelley School of Business
Teacher's Excellence Award – Most Creative Teaching Methods – Awardee (2007-2012)
Alpha Kappa Psi business fraternity recognizes instructors for excellence in the classroom. Awards are determined by student voting. Won every year the award was given.
Outstanding Teaching and Positive Impact Award (2007,2009)
The Kelley School of Business Senior Classes of 2007 and 2009 recognized instructors for outstanding teaching, mentoring, and enduring positive impact on their lives. Awards are determined by student voting.
Innovative Teaching Award (2004)
The Kelley School of Business Teaching Excellence Committee recognizes instructors for creative innovation and curriculum design in the classroom.
Want to learn more about Robert?
Want to return to About Us page?